Downloadable assets to promote LayUp
as a payment option to your customers.
Inform your consumers on what LayUp is
by adding a "How it Works" page
to your website.
Here are our in-store advertising assets that you
can use to promote us in your business.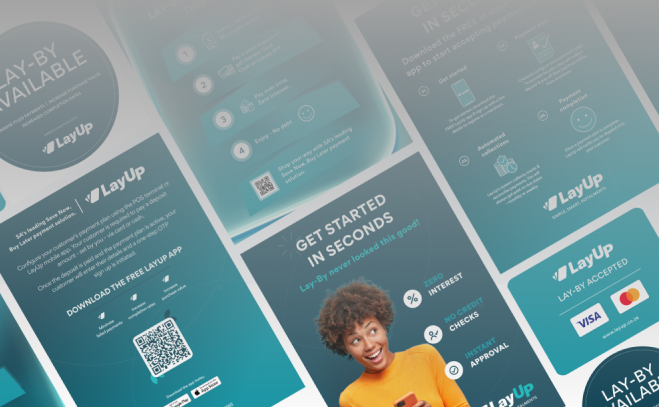 Here are the logo assets you'll
need to start promoting LayUp as
a payment option.
Download our brand guidelines for everything you
need to know about promoting LayUp
to your customers.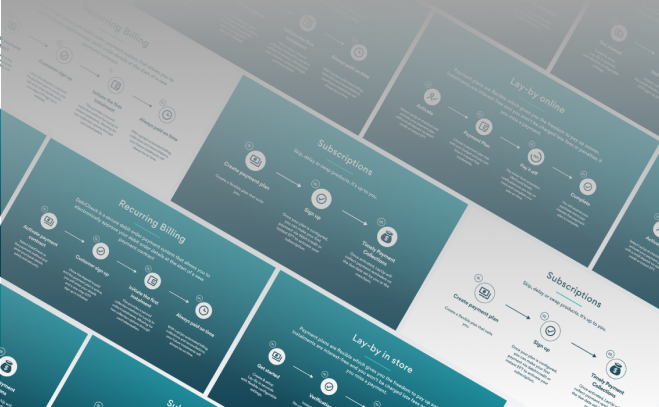 If you run a business, or would like to have our brand assets for our subscription packages or Lay-by services, you can place any of these banners on yourwebsite or platforms
General Messaging
Save Now, Buy Later with LayUp.
Shop Now. Pay wherever, whenever with LayUp.
Enjoy the flexibility of LayUp to get what you want and pay whenever.
Pay in interest-free payments with LayUp.
Interest-free payments, over time with no credit checks or hidden fees.
Long Term Messaging
Now, you can change the way you pay.
Get instant approval for our flexible pre-payment options with no hidden fees!
Still looking for something you can't find?