1. Select LayUp before checkout
Simply create an account and select LayUp before you checkout.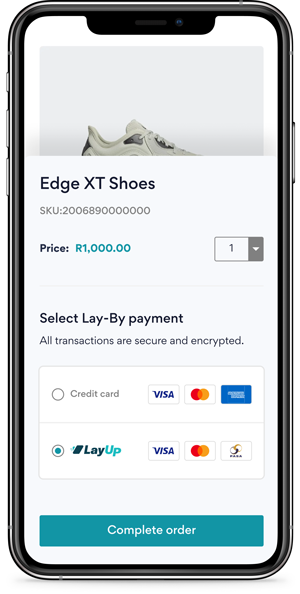 2. Choose your payment terms
Activate your payment plan with a small deposit and break down the total cost into more affordable monthly payments that fit your budget.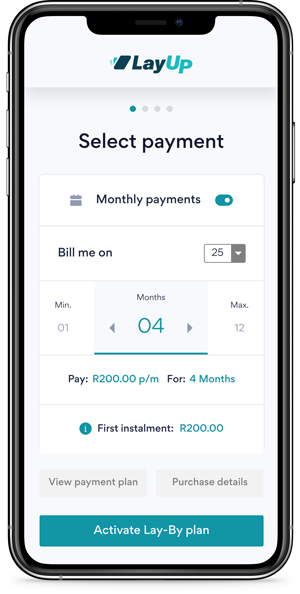 3. Get notified automatically
Make payments anytime, anywhere through a personalised dashboard. Get timely notifications to stay on track and complete your payment plan on time.